Y News:

Construction Update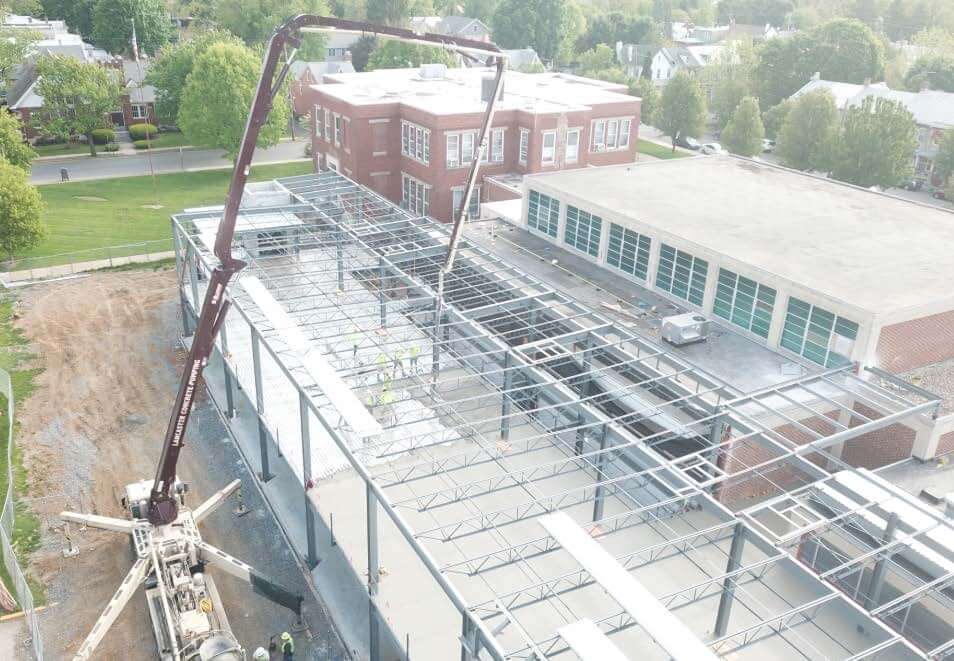 May 29, 2020
We have made it to week #23!
Work on our building project has resumed. We anticipate Phase 1 being completed by early November. Our new wellness center (located on the second floor and 2½ times larger than our current fitness center) is slated to open by the end of the year.
Construction work completed since May 1:
Installation of the steel beams that frame the addition for Phase 1 was completed.
The concrete floor for the second story of the addition was poured. (see photo above)
While we've been closed, interior work on infrastructure (new electrical conduit above the fitness center and hallway ceilings) was completed. We moved this work up in the schedule to minimize disruption and avoid closure of the fitness center later in the summer.
The work below is planned for next week:
The roof and walls for the Phase 1 addition will be constructed. You will see the structure really take shape.
A new interior wall will be constructed at the east end of the fitness center to create an IT room, storage and maintenance area. Equipment layout will be adjusted.
A trench to house electrical supply needs will be dug through the Arch Street parking lot, then refilled.
The gas service will be disconnected from the old supply line, upgraded and reinstalled.
Enjoy these additional photos of the progress!