Y Talk:

May is Water Safety Month

Teaching children how to be safe around water is not a luxury; it is a necessity. But in our current reality, we are having to find different ways to promote water safety this year. We will be posting resources here that you can share with your children and together learn how to be around water safely.
TIPS FOR TEENS
Teens aren't exempt from water safety. In fact, some teens who are not good swimmers struggle when they are in situations with friends who are experienced swimmers. Check out this website for tips all teens should follow when spending time around water this summer.
ACTIVITY BOOK
Click the button to download a Water Safety Activity Book. Print it for your child and have them complete the activities with you so you can help them learn about water safety.
WATER SAFETY COLORING BOOK
LIFE JACKETS FAQ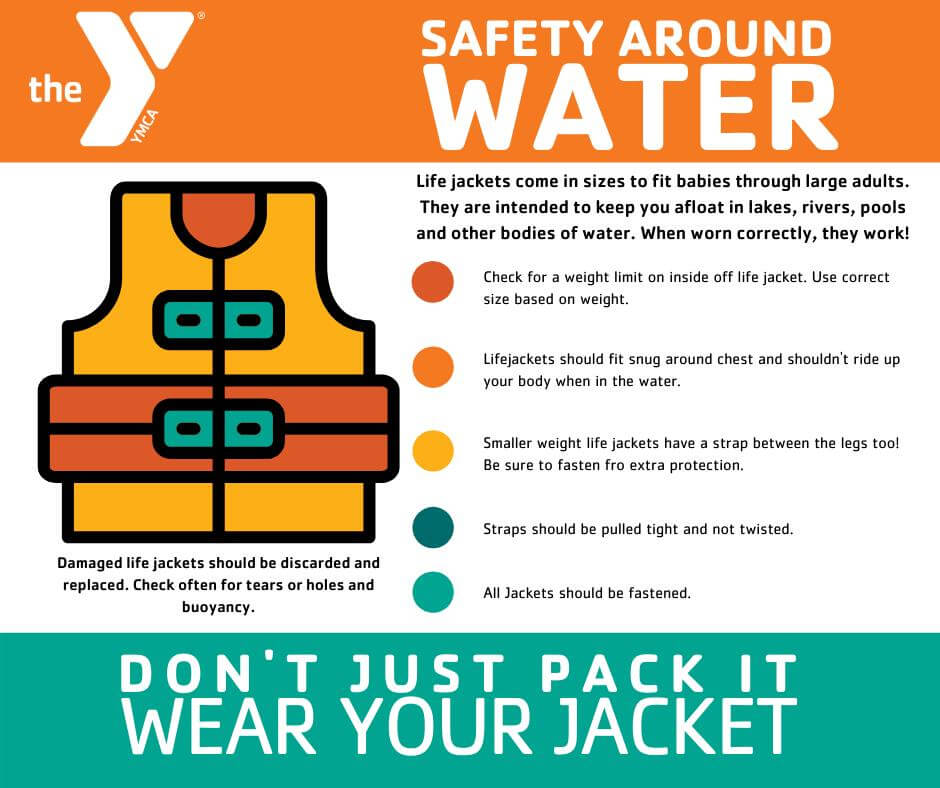 Life jackets are always something we get questions about.
❓How do I know if it is the right size? When should my child use one?????‍???? What type should my child use? What about a floatie instead?
????These are all excellent questions!
A life jacket is not meant to replace appropriate adult supervision ????for your child around water, but is there as a line of defense.
Life jackets should always be worn while boating????‍♂️. We also recommend life jackets be worn while ????‍♀️swimming in an open body of water such as a lake, river or the ocean.????
If your child is not a proficient swimmer and will be around water???? an extended amount of time, a life jacket is an excellent tool to help them safely enjoy the water.
When looking for a life jacket, it should not be able to be inflated or deflated????. Look for the US Coast Guard Approved symbol to know if it is a true life saving device. It should also be a worn device, you don't want your child to be able to fall off or fall through the device.