Tuckey Town Challenge 2.0
We are excited to team up with the Tuckey Companies to get families moving, interacting in a variety of ways and having fun together again this summer.
RULES
Post a video or photo of your family completing a challenge in each of the 6 categories and 4 of the Bonus Challenges to the Facebook Group or email Marketing Director Michelle Bell at mbell@carlislefamilyymca.org. The same person must post the photo/video every time for tracking purposes. And please mark it as a public post so we can be sure to count everyone's submissions. You can choose one of the activities suggested or come up with another activity that fits the 6 categories and be sure to check out the fun addition to this year's contest – Bonus Challenges! This is a family contest, so please keep all content G-rated.
CATEGORIES
Keep It Local – Post a photo or video with take out that you ordered from a local restaurant, bakery, ice cream shop etc., or with anything you bought from a local business. Be sure to tag the local business in your Facebook post.
Let's Get Physical – Post a photo or video of your family going for a walk or run, doing a workout together, riding bikes, hula hooping, etc. It could even be a way you make household chores fun or bring your favorite board games to life (i.e. Hungry Hungry Hippos). You have lots of options here.
Entertain Us – Post a video of your family singing or dancing to stay active. This could include TikTok videos, carpool karaoke, re-enactments of your favorite movie scene, stand-up comedy routine, thank you notes (like on Jimmy Fallon), doing the Y-M-C-A or any number of other artistic challenges. Get creative!
The Great Outdoors – Post a photo or video of a project you complete together outside. This could range from gardening to chalk art to a scavenger hunt to family time around a campfire. The possibilities are endless.
Get the Creative Juices Flowing – Post a photo or video of something you created together as a family. This could range from a craft, to a healthy meal to a home renovation project and anything in between.
Be a Good Neighbor – Post a photo or video of your family performing a humanitarian or kindness act. This could range from donating items to a local non-profit, helping a neighbor with yard work, picking up trash in your neighborhood, etc. Anything you can do for the good of the community works here.
BONUS CHALLENGES
This year we have added a new twist to the contest. You need to choose at least 4 of the Bonus Challenges we took from past Photo Scavenger Hunts we hosted during Carlisle Summerfair. Each family needs to complete at least 4 of the Bonus Challenges to be eligible for prizes. Make sure your family is in the photo or video for the bonus challenges to count.
Rocky-style run up the steps to the Bosler Memorial Library
Find the faces on the wall of Carlisle's Old Graveyard
Go down a sliding board together at one of our local parks or school playgrounds
Find the cannonball scars on the Old Courthouse
Capture your reflections in something other than a mirror
Cram into the smallest space possible
Find any of the outdoor murals in Downtown Carlisle
Find Dickinson College's global street sign
PRIZES
All families who post at least 10 different photos/videos (1 challenge in each of the 6 categories plus 4 Bonus Challenges) will be entered for a chance to win one of five $100 gift cards to local businesses. The challenge will run through June and our random winners will be announced on July 1, 2021.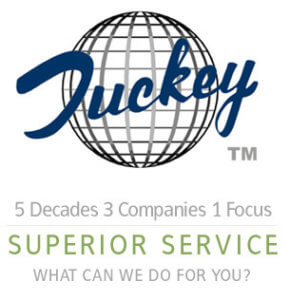 Thank you to the Tuckey Companies for sponsoring this challenge as part of the 2021 Healthy Family Home Series.
POST A VIDEO OR PHOTO
Questions? Contact:
Michelle Bell
Marketing Director