Y Talk:

Tips for Using the Schedule

The Schedules page on our website is very popular these days as we are requiring reservations for some areas of the building and all of our land and water fitness classes.

As with anything new or unfamiliar, we are getting some of the same questions from members who are struggling to find exactly what they are looking for on the schedule. So we have created a list of tips to answer some of those questions.

When you click the "Schedules" link in the header of any page, you will be taken to a page that looks like the picture above. Everything that is happening is listed in chronological order down the page. It can seem overwhelming at first glance. But you have several tools that can help narrow this down.
SEARCH BOX
The search box is your first tool. If you are looking for something specific, you can just search for that. If you are only interested in our virtual classes right now, search "virtual" and the only classes that will show up are the virtual classes for that day. Then click on different days of the week and you'll still only see the virtual classes on those days.
You can do this for any number of search terms, i.e. yoga, Les Mills, etc. To clear your search and start over, simply delete whatever you typed in the search box and you will be taken back to the full schedule.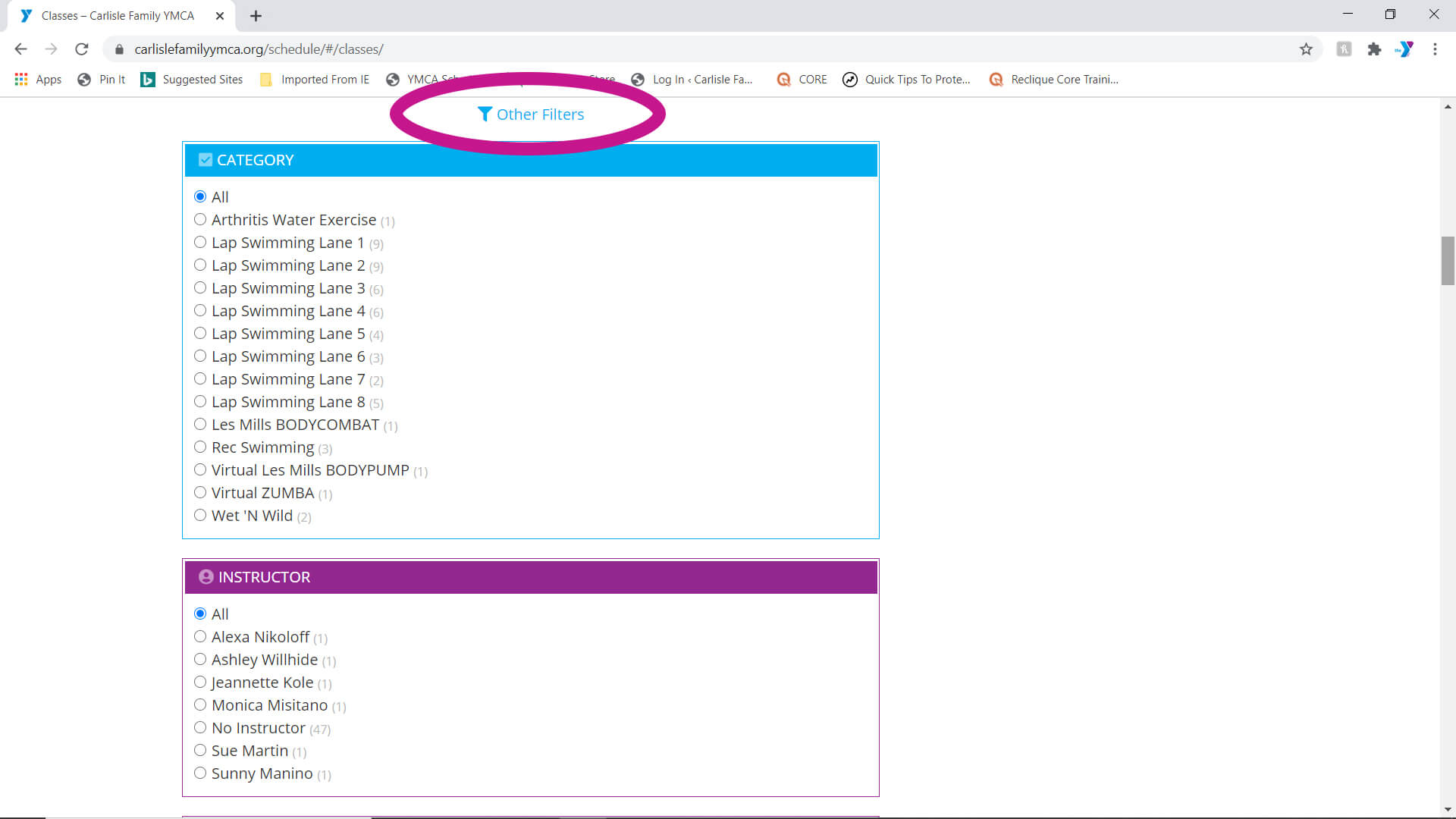 FILTERS
In addition to the search box, the Schedule has some predetermined filters that can be very helpful. Just click the "Other Filters" link below the search box. You will see a list of every category and instructor name that you can use to narrow your search. Just click any of them and it will filter out only those results so you don't have to wade through everything to find the specific class you are looking for.
And just like with the search box, you can select other dates to see when the same class is being offered or when the same instructor is teaching.
Once you filter for one thing, you can return to the filter options by clicking the "Reset Filters" link. And to get rid of the filter options altogether, just click on "Other Filters" again and they will retract.
We hope you will find these tips helpful. If you still are having problems, feel free to contact us and we would be happy to help you.