Henninger Physical Therapy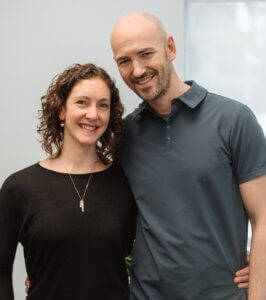 Dr. Mat Henninger, PT, DPT, OCS
Dr. Angelina Henninger, PT, DPT, OCS
The Carlisle Family YMCA is proud to announce a new partnership with Henninger Physical Therapy!
They are a family-owned and operated Orthopedic and Pelvic Health Physical Therapy practice dedicated to getting you back to the things you love! Henninger Physical Therapy (HPT) provides individualized, one-on-one physical therapy care through 60-minute sessions where you are with the same Certified Orthopedic Clinical Specialist every visit.
Learn what you can do today to start taking charge of your health and make positive lifestyle changes. Whether you have aches, pains or an acute injury – call or click below to book an appointment.
BOOK AN APPOINTMENT!
PHONE: (717) 462-7606
FAX: (717) 458-1559
EMAIL: henningerpt@gmail.com
LOCATION: Beside the elevator on the 1st floor of the Y
HOURS: By appointment only
WHAT THEY TREAT
• Orthopedic injuries • Sports related injuries • Back & neck pain • Pelvic floor dysfunction • Pregnancy pains • Postpartum recovery • Muscle & joint pain • Sprains & strains • Pre & post-operative conditions • Soft tissue injuries • Weakness or loss of motion • Balance disorders • Temporomandibular joint disorder (jaw pain) • Persistent pain areas • Hand, wrist & elbow injuries • Headaches • And more!
What does this cost?
Your financial responsibility for physical therapy is dependent upon your specific insurance plan. HPT currently accepts Traditional Medicare Part B, Highmark and Tricare. If HPT is not in-network with your insurance, you may still be able to use your insurance plan's out of network benefits to pay for your visits. They also have a Self Pay option, which often can be more advantageous for the patient.
Health insurance can be complicated, so if you would like more details regarding your specific benefits and Self Pay rates, please contact HPT.
To learn more about the session types offered and availability check out the booking link above! They will guide you through the process including cost and any other questions you may have.
If you are wondering if physical therapy is right for you and would like to speak with a physical therapist, use the booking link above or call to set up a consultation appointment.
Be sure to mention that the Y referred you when you come for your consultation!
Benefits of Henninger Physical Therapy at the Carlisle Family YMCA
This new partnership allows Y members the convenience of in-house physical therapy care with Certified Orthopedic Specialists. The emphasis on undivided one-on-one time with patients combined with the state-of-the-art Carlisle Family YMCA facility enables HPT to offer a premium rehabilitation experience to get you back to feeling your best quicker than you thought possible.
This partnership also naturally supports a smooth transition back into the gym, pool and group fitness classes where you already work out everyday. If questions arise after your therapy journey, HPT is here and available to support you.
HPT also can partner with your Personal Trainer at the Y to create an individualized program specific to your needs that allows you to optimize your performance and health.
The Carlisle Family YMCA and Henninger Physical Therapy have a shared commitment to providing the Carlisle community a better quality of life!
About Henninger Physical Therapy
HPT offers personalized care supporting you to achieve your goals, whether that is playing a sport, working out, getting back to playing with grandkids and everything in between. They promote overall health and wellness by empowering individuals to become active participants in their own recovery. They are dedicated to offering a higher standard of care through an evidence-based treatment approach in a supportive environment that is inclusive for ALL people.